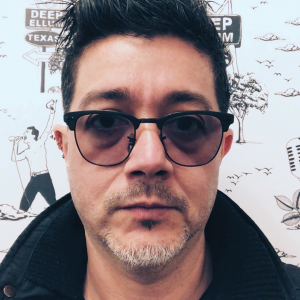 Dario Campos
---
Dario Campos is a Creative Director from Bogotá, Colombia. He has more than 15 years of hands-on experience working with Advertising Agencies in South America and the United States such as FCB, Saatchi & Saatchi, Sancho:BBDO, Publicis:BROMLEY, McGarryBowen & Dieste (Omnicom).
During the course of his career, Dario has won several awards including Cannes, Clio, LIA, One Show, the New York Festivals, Effie, AME Awards, Reggie Awards, ANA Multicultural Excellence Awards, Fiap, El Ojo de Iberoamérica, Festival del Caribe, el Diente (Círculo Creativo Argentino), Telly's, Addy's, Condor (Colombia) & Nova (Colombia). He also had served as jury at the New York Festivals, AdForum's PHNX Awards, ANA Multicultural Excellence Awards, ADDY Awards (The American Advertising Awards), the Wave (Rio), FePi (Buenos Aires) and in Mexico.
Dario's experience includes the conceptual development and execution of campaigns for a wide variety of national brands in both the Hispanic and Total market arenas. His client experience includes working on campaigns for Coca-Cola, Burger King, General Mills (Yoplait, Cheerios, Fiber One, Go-Gurt, Roll Ups, Pillsbury), CDC Aids Prevention, Audi of America, Sony, GM, Las Vegas, Nestle, MillerCoors (Miller Lite, Coors Light), NBA, Goya Foods, The Dial Corporation, Dunkin', Pizza Hut, AT&T, DirecTV, P&G, and Reynolds Wrap to name a few.