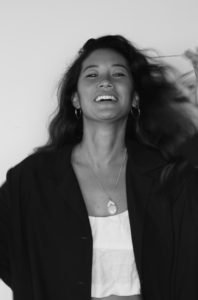 Joannah Hon
---
Joannah is a Hong Kong born, Australian raised entrepreneur. She found a passion for eCommerce at a young age, starting her first online business at 17. She has been building and investing in brands ever since. 
After moving back to Hong Kong, she helped several traditional companies transition from doing business offline to online which led her to the start We Run Digital in 2018. WRD initially began as an eCommerce consultancy. As she started to work with more brands and agencies, she noticed
that there were very few digital agencies that actually delivered what they promised. They were more interested in charging high retainers and locking clients into long contracts rather than delivering quality work.
With this in mind, she expanded her services to become a full service digital agency; grew the team and set a new standard for working with agencies. Over the years, she has transitioned to become a
100% remote team, working across 7 different countries. With no sales team and by referral only, We Run Digital has become one of Asia's most innovative digital agencies working with some of the world's most exciting brands