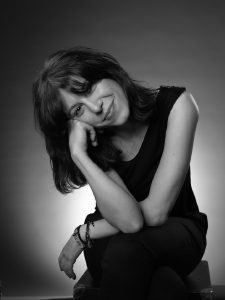 Marta Caseny
---
Marta Caseny has been working in advertising for more than 15 years, in leading national and international creative agencies, having received recognition from the industry on multiple occasions. 
In 2015 she was chosen as one of the 12 most promising senior creatives in the industry as part of the See It Be It program at the Cannes Lions Festival. Her work has won awards at advertising festivals including El Sol, CdeC, Inspirational, FIA, Lovie Awards, Laus, Effi and The One Show, among others. She has also experience as a judge and lecturer in various award shows and schools for young creatives.
Marta began her professional career working as a journalist for different newspapers in her native Barcelona. It was in 2007 when she made the professional leap to the world of advertising. She started as a copywriter at Contrapunto BBDO, and two years later she joined Atletico International to work for SEAT. In 2010 she lands in Madrid and continues her advertising career at DOUBLEYOU, the leading digital agency.  In 2013 she moved to Hamburg (Germany) to work at the international hub of FCB to develop worldwide campaigns. Three years later she returned to Madrid and continued her career at VCCP and then MRM/MCCANN to work for both for national and international clients.
During all those years she has created work for global beasts such as Microsoft, Mastercard and Nivea, to name a few. And she's worked on ideas where you can clearly see she has a soft spot for big ideas involving tech.
She has just returned to Barcelona, her hometown, as Executive Creative Director at Havas.