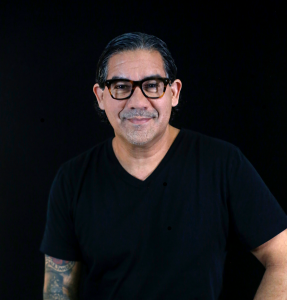 Pedro Lerma
---
Pedro Lerma has a vision. He sees a world where all people and all cultures are valued and embraced, and he believes in the power of cross-cultural communications, marketing and branding to reshape it. But Pedro is more than a visionary; he's an architect and a builder. 
LERMA/, the agency he conceived and founded in 2009, is a testament to his commitment to creating an omnicultural agency that is not only a beacon for advertising today but long into the future. Pedro knows the importance of being culturally fluent. Raised by immigrant parents in West Texas, Pedro has lived the omnicultural life. It's in his DNA. 
Combining his life experiences with his vast expertise in general, digital, and Hispanic marketing, Pedro is uniquely qualified to guide a growing and impressive list of clients through today's everchanging and ever-challenging world. Brands like Dr Pepper, Avocados From Mexico, The Salvation Army and The Home Depot rely on Pedro and his team at LERMA/ for leadership, perspective and business results.
Pedro's passion for caring continues outside of the office. He's deeply involved in the community serving on the boards of the United Way of Metropolitan Dallas, Booker T. Washington High School for the Visual and Performing Arts, Big Brothers & Big Sisters International and the Culture Marketing Council. He also chairs the annual Latino fundraiser for St. Jude Children's Research Hospital and serves on the Refugee Services Task Force for Catholic Charities. 
Despite being very busy, Pedro isn't all work. After hours and on weekends, you'll either find him riffing on a six-string, launching off the wake behind his boat or chilling with family.