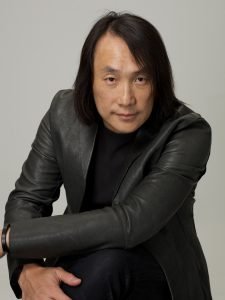 Pierre Loo
---
Pierre Loo
Executive Creative Director, Greater China – McCann Health
"
"Coffee aficionado. Question Kid.  Two-wheels fanatic. Amateur racer. Part-time painter. "
Born and bred in Hong Kong but later jumped onto an advertising catapult that flung him all the way to New York City and back to Asia.
In the 20 years that followed, Pierre not only picked up wins from shows such as the Cannes Lions, Clio, LIA, Art Directors Club, New York Festivals, The One Show, RX Club, IPA, Globals, Lisbons, AIGA, China 4A's, HKDA and many more but also built up an creative culture in the agency that collect Campaign Asia's Agency of the Year under two difference agency network. Latest success in China lead him to capture one of the only 3 gold in China and the first Gold for the agency at the prestige Cannes Lions 2016, he also lead the team to get the Cannes Lions Agency of the year in 2019 and 2
nd
runner up in 2016. Ranked #1 Creative Director in China and #3 Globally in 2021
An active member in the industry, he been given talks in schools and events. He also serve as Jury members around the world included: Effie, LIA, Lisbon, NYF, ADC, MMM, Globals, Clio, Luum, Jury president for Spikes and the prestige Cannes Lions which help set the benchmark for the first Cannes Lions Health and Lisbon Health.
Outside of advertising, there are some who regard Pierre as a fine artist and a racer. And if you are lucky, you might just spot one of his masterpieces at a gallery or art center in New York or Asia.