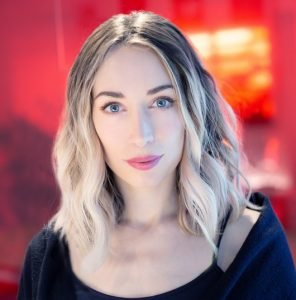 Yulia Klim Pass
---
Brand Strategy Director and Co-Owner at Jpd Agency. 
Yulia is an award-winning business and brand specialist and a business partner, passionate about women's empowerment and embracing the life of an
 entrepreneur. 
Fascinated by brands, Yulia, spends most of her time, identifying ways to help businesses showcase their most unique and engaging brand stories.  
Having started her career with one of the leading international branding agencies - Landor & Fitch, she managed noteworthy, strategic branding projects, such as TeliaSonera, Kansai Paint, REDTAG, EGA and Bayara, 
helping them to build a robust presence in
 the MENA region. 
A sought-after industry influencer, she contributes to key publications such as Entrepreneur ME, Gulf News, The Brandberries, and the likes of those. 
Today, she is a co-owner of Jpd, a branding agency, where 
she helped the company to grow internationally, annually awarded for its top practice in branding and design by a globally recognized and renowned body, Transform Awards MENA.
Some of her key achievements include:
Winner of 4 Golds, 5 Silver and 2 Bronze awards at Transform Awards MENA across various categories and sectors

Leading the rebrand and launch of the key international accounts such as Elaf Hospitality Group, Alfanar Group, Dragon Oil and ENOC Group

Contributes to key publications such as Entrepreneur ME, Gulf News, The Brandberries on subjects of branding and brand awareness 
 Yulia graduated from American University in Dubai, majoring in BBA Marketing. In her free time, Yulia enjoys studying Corporate and Intellectual Property Law, participating in philanthropy projects and fine art.